After sharing the engagement news with friends and family, believe us—there will be crowds of people offering to throw parties in your honor. There's the classic engagement party, bridal shower and bachelorette, but don't be surprised if you get offers for brunches, luncheons and offbeat lingerie soirees as well. While bringing a hostess gift to all of these events isn't necessary (a thank-you note after the fact is essential), it's a great way to show the party maven your appreciation for going above and beyond the call of wedding duty. We've rounded up our favorite picks that will make any host feel appreciated.
1. Cocktail Napkins
For the friend who's never let you drink alone, a punny set of linen cocktail napkins is the perfect lighthearted gift. Although, this example is for a happy couple, you can customize yours to say just about anything! Your witty phrasing  could imply "we just get each other" or "I really appreciate you."
Custom Cocktail Napkins, $17.50- $28.00
2. Coffee-Table Game
You can't go wrong with a classic coffee table game. Even better, this one is crafted from cherry wood. Our Products are cut from: recycled Blue Stain Pine from Colorado, Appalachian Mountains or from the Pacific Northwest.The sophisticated, minimal design gives even the most regal chess set a run for its money.
Custom Checkers Game, $55.00, www.UnqiueCustomProducts.com
3. Coaster Set
Friends with a coffee drinker? Then they will love this fabulous coaster set with your customized wording. Sold as a set of 4, these 4 inch x 4 inch coasters can be customize, round or square, and are affordable. Sit back, relax, and enjoy the benefits of beautiful coaster!  
Coaster Set, $20.00
4. Cup o' Joe
For the java lover, a Coffee mug with a fresh bag of coffee beans (or K cups) makes for a practical and thoughtful gift. Treat her to a new flavor that she might not think to try on her own. Or, if she's not a coffee drinker, a collection of tea or gourmet hot cocoa is the perfect stand-in.
Custom Mug, $9.99,
5. Entertaining Group Game
The gift that never gets old—laughter! A fun (and slightly naughty) party game can be used time and time again, until it's time to buy the refill kit that is. (Don't worry, there are multiple expansion packs to choose from, so the recipient isn't limited to what's in the original.)
Cards Against Humanity, $25
6. Classic Bartender Tools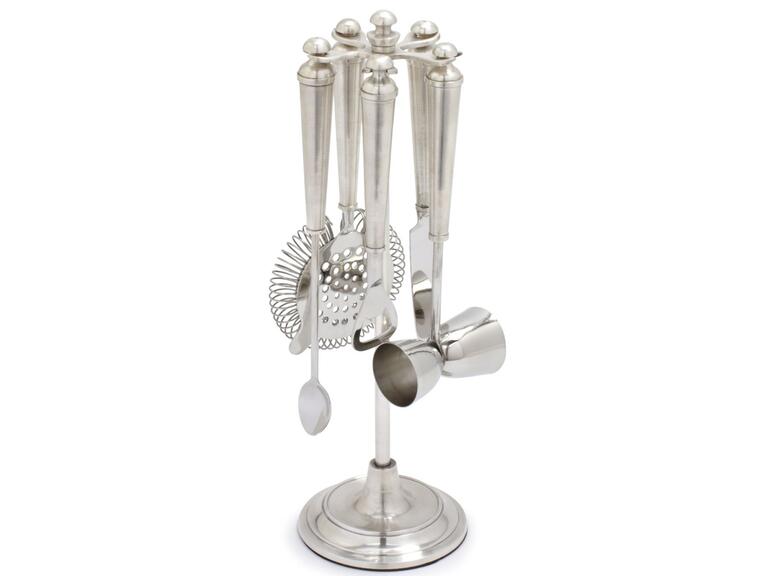 Choose from walnut, beech, or maple, and gift this star-adorned cutting board to your out-of-this-world friend. You can even have the piece personalized with a monogram, date, or short phrase. Just remember to order early—it takes two weeks to make this handcrafted item.
Custom Picture Frame, $25.00
10. Crown Catchall
This crown-shaped catchall adds glam style to a dresser, nightstand or vanity. Use one to collect jewelry, in an entryway for loose change and keys, or in the bathroom to corral makeup.
Crown Catchall, $29.00
11. Penuche Fudge and Chocolate-Dipped Caramallows Packaging
Penuche and caramallows, nestled in a brightly colored liner, are sure to make any holiday happier. Four batches of fudge and one batch of caramallows will fill 23 boxes. Instead of making the paper divider, you can use paper cups to hold the candies.
Get the Instructions here:
12. Twist Decanter
Dramatic curves aerate an entire bottle of wine twice: when you pour it in and again when you serve guests.
Twist Decanter, $29.99 – 49.99